Consistency Is Key
Your frames and contact lenses are unique! They're designed to ensure that your vision needs are met and fit comfortably. Comprehensive eye exams can help identify your vision needs and help your eye doctor determine your unique prescription.
Comprehensive eye exams differ from vision screenings or general eye tests and evaluate the health of the entire eye. Contact us to schedule an eye exam and learn more about the importance of consistent check-ups.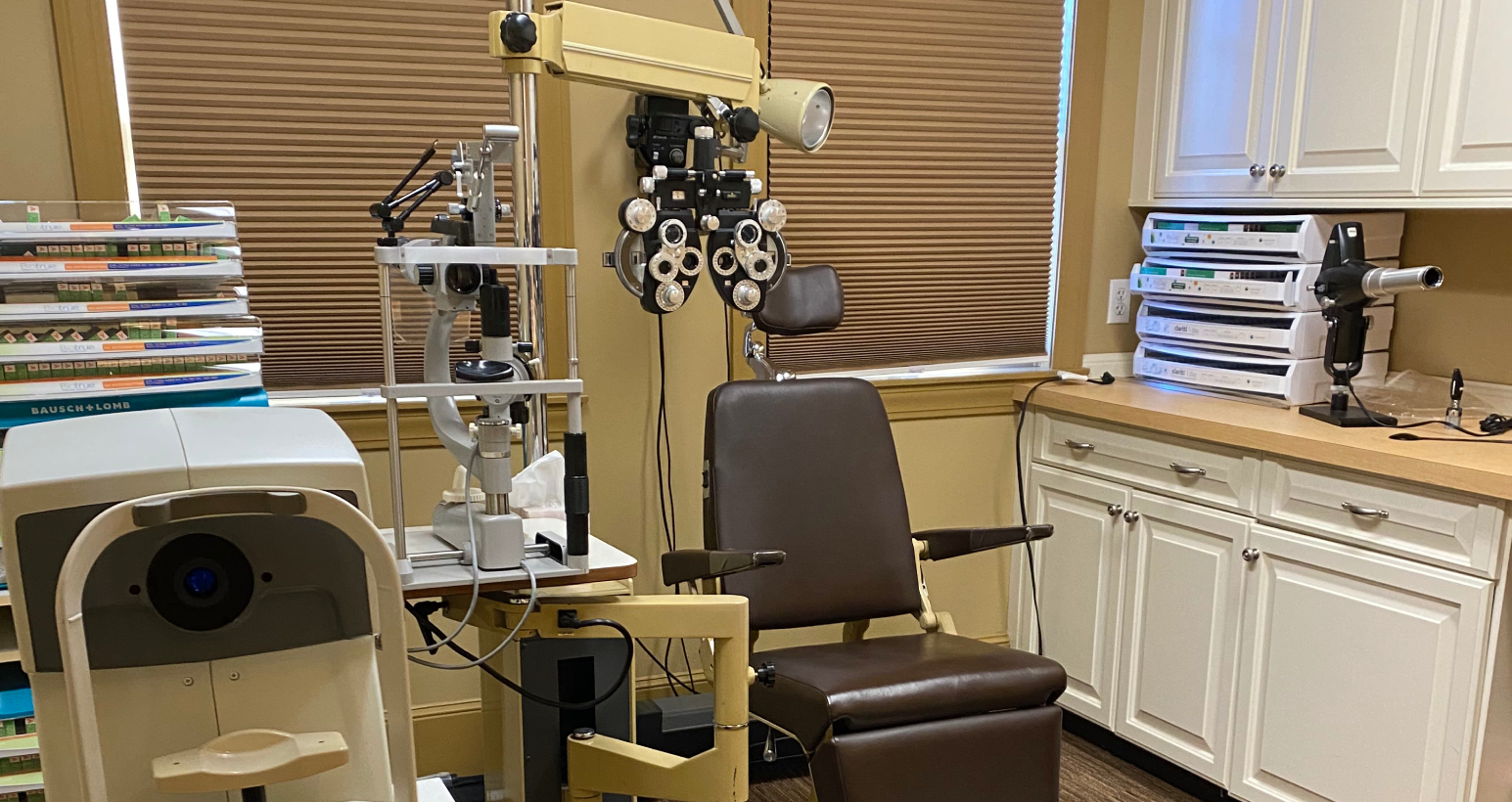 Why Eye Exams Are Important
Along with determining your prescription for contact lenses or eyeglasses, comprehensive eye exams allow your eye doctor to check for various eye conditions or diseases that can affect your vision.
Early diagnosis and treatment of eye and vision problems can assist in preventing vision loss.
Your vision is unique, and frequent eye exams can help your eye doctor create a treatment plan designed around you and your vision needs.
Frequency of Eye Exams
You may be wondering how often you should visit your eye doctor for an eye exam. While it can depend on your personal vision situation and risk factors, a general guideline is available.
Children & Teens
Your child should first receive an eye exam between 6 to 12 months of age and then:
At least once between 3 and 5 years of age
Once before first grade
Yearly after that
Your child's eye doctor may recommend more frequent eye exams if they are at risk to monitor their vision development and determine if it's going smoothly.
A comprehensive eye examination can detect conditions such as strabismus (crossed eyes), amblyopia (lazy eye), and myopia (nearsightedness). Early detection means early treatment and correction.
Adults
The recommended eye exam frequency for adults is:
At least every 2 years for those between the ages of 18 to 64
Annually for those 65 and older
Your eye doctor will run a series of tests and procedures to measure your visual acuity and evaluate the overall health of your eyes.
Risk factors that may prompt the need for more frequent eye exams can include:
Eye surgery or previous eye injuries
A family history of eye disease
Visually demanding occupations
High or progressive refractive errors
Responsible Vision Care
The importance of eye exams cannot be understated, and they are essential to maintaining healthy eyes and optimal vision.
At Weston Optical, we provide a variety of frames and lenses for you to find your ideal esthetic while also prioritizing vision correction. Visit us to browse our collection of frames and lenses.
Our Location
Find us just off Boston Post Road next to Coach Grill.

Our Address
75 Boston Post Rd.

Wayland

,

MA

01778
Hours Of Operation
Monday

:

Closed

Tuesday

:

9:00 AM

–

5:30 PM

Wednesday

:

10:00 AM

–

6:30 PM

Thursday

:

9:00 AM

–

5:30 PM

Friday

:

9:00 AM

–

5:30 PM

Saturday

:

9:00 AM

–

1:00 PM

Sunday

:

Closed